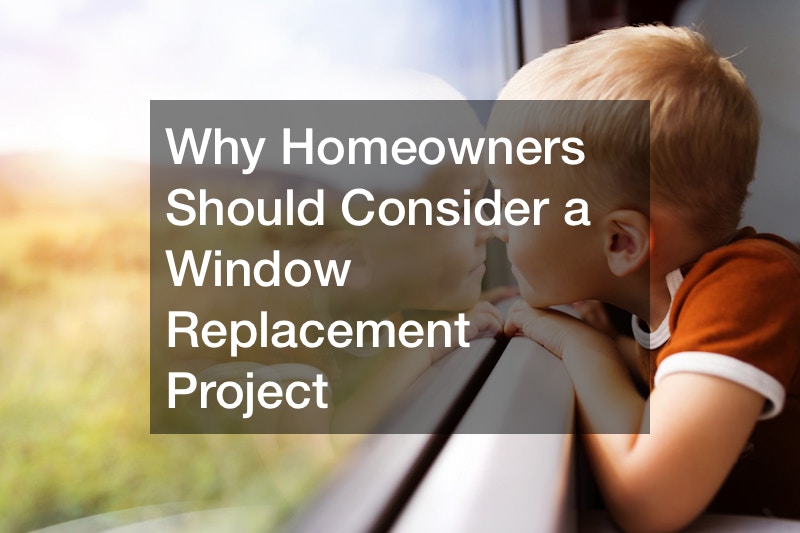 Home
Why Homeowners Should Consider a Window Replacement Project
When hiring professionals to make improvements to your home, it's important to understand the benefits associated with different projects. A window replacement project has many benefits to homeowners and should be considered if your current windows are old or damaged. This article will take a look at why homeowners should consider hiring professionals to replace their windows.
One of the many benefits of replacing the windows in your home is the possibility to increase your property's energy efficiency. When windows are older or damaged, they're unable to properly retain temperatures within your home. This means that more power is used by your HVAC system to bring your home to an optimal temperature. Replacing your windows with double-paned glass allows your home to maintain its temperature and reduces your monthly energy bills.
Another benefit of a window replacement is the ability to change the material used for the frame. When updating your windows, switching to vinyl as opposed to wood can lead to even greater energy efficiency within your home because vinyl doesn't conduct temperatures. In addition, the chamber structure on the bottom of a vinyl frame makes them more durable.
For more information about the benefits of a window replacement, please review the attached video
You may also like