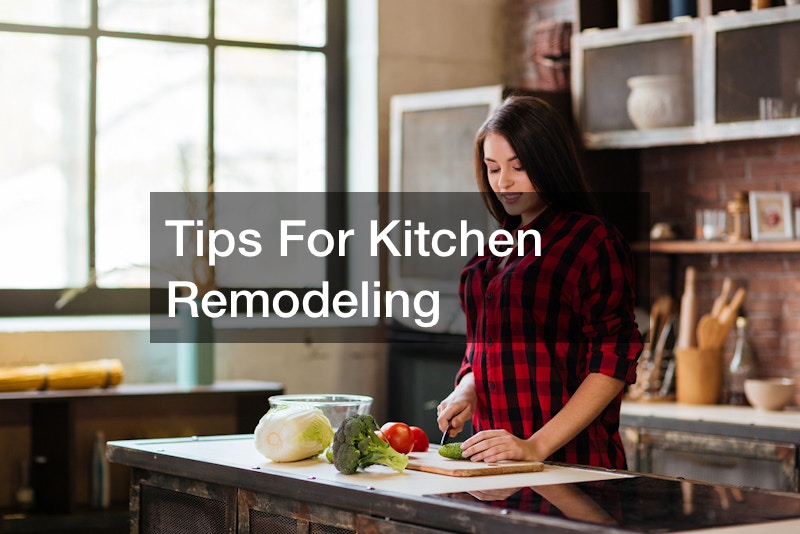 Home
Tips For Kitchen Remodeling
You may be wondering how to add a fresh design to your home. Kitchen remodeling can be an exciting project that breathes new life into your home and enhances its functionality. To ensure a successful renovation, consider the following tips.
Start by outlining your goals for the remodel. Identify the aspects of your kitchen that need improvement, whether it's storage space, layout, or outdated appliances. Create a budget and stick to it, allowing for some flexibility for unexpected expenses.
The kitchen's layout is crucial to its efficiency. Aim for a functional "work triangle" between the sink, stove, and refrigerator, making moving between these key areas easy. Maximize storage with custom cabinetry, pull-out shelves, and organizers.
Invest in durable and high-quality materials that can withstand a busy kitchen's demands. Opt for sturdy countertops like granite or quartz, durable flooring, and well-built cabinets. Choosing quality materials ensures longevity and reduces the need for frequent replacements.
Lighting and Ventilation: Adequate lighting is essential in a kitchen. Make sure to incorporate a combination of ambient, task, and accent lighting. Additionally, ensure proper ventilation with a reliable range hood to remove cooking odors and keep the air fresh.
While DIY projects can be fun, kitchen remodeling is a complex task that requires expertise. Hiring professional contractors and designers ensures a smooth and successful renovation. They can provide valuable insights, handle permits, and ensure the project adheres to building codes.
You may also like