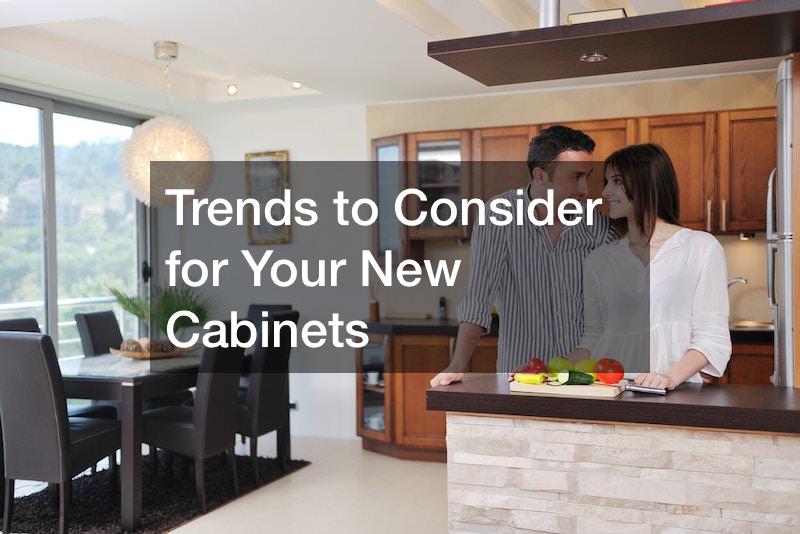 Home
Trends to Consider for Your New Cabinets
When planning to renovate your kitchen, choosing the right cabinets is a crucial decision that sets the tone for the entire space. Kitchen cabinet trends evolve, blending functionality and aesthetics. Here are some of the top trends to consider for your new cabinets:
1. Open Shelving:
Open shelving is gaining popularity, offering a stylish and accessible way to display dishes, cookware, and decor. It adds a touch of personality to your kitchen.
2. Minimalism:
Clean lines and simple designs are in vogue. Minimalist cabinets with sleek hardware create a modern and uncluttered look.
3. Two-Tone Cabinets:
Mixing cabinet colors or materials creates a visually interesting kitchen. For example, pairing white upper cabinets with darker lower ones adds depth and contrast.
4. Smart Storage:
Customized storage solutions, like pull-out racks, drawer dividers, and built-in organizers, maximize the functionality of your kitchen cabinets.
5. Shaker Style:
The classic Shaker style endures. With its timeless appeal, it suits a variety of kitchen designs and pairs well with various hardware options.
6. Dark Hues:
Deep, rich colors like navy blue, forest green, and charcoal gray make a statement.
7. Frameless Cabinets:
Frameless cabinets, with full-overlay doors, offer a seamless, modern look and maximize interior space.
8. Textured Finishes:
Textured cabinet finishes, such as wood grain or embossed patterns, add depth and character to your kitchen.
9. Mixed Materials:
When designing your new cabinets, you can combine wood, glass, and metal materials.
.
You may also like